Strategy and values of the company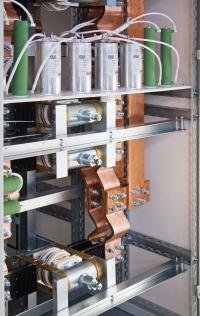 ELEKTROTECHNIKA, a.s. is a modern, dynamic and powerful company that adds value for the customer at a price that is consistent with the quality of the services it provides. The company has been building up mutually beneficial relationships with its customers for a long time, offering them optimal solutions. Particular emphasis is placed on teamwork and, above all, on the personal development of employees, as we are more than aware of the fact that satisfied and qualified employees are the basis for joint success.
The main strategy is to maintain a stable position and develop production, services and their modernization with the introduction of new production processes, technologies with design solutions according to customer requirements. Close cooperation with research institutes is also an integral part of development. The main priorities include creating a positive and productive work environment that not only has a significant impact on a motivated employee, but above all on highly qualified company personnel.
ELEKTROTECHNIKA, a.s. is a target-oriented company with a strong tradition and know-how, its own development, projection and production, and above all an individual approach to the customer.
COMPANY VALUES:
fast processing according to the client's specifications

projection and optimization of client

requirements setting a competitive price

fast and quality production

handing over the ordered work anywhere (including assembly)

individual approach to the customer
Our goal is to provide premium products and services. The specific technical requirements of our customers from different industries motivate us to continually improve existing products and develop new applications.